Welcome to an authentic rural tourism experience, within Los Glaciares
National Park
A century-old ranch, with the Andes Mountains as the main protagonist
Nibepo Aike embodies the essence of the ancient Patagonian ranches.
More than a century ago, a pioneer of Croatian origin found his place in the world here. Today, after three generations, the ranch and its activities remain under the same family's management.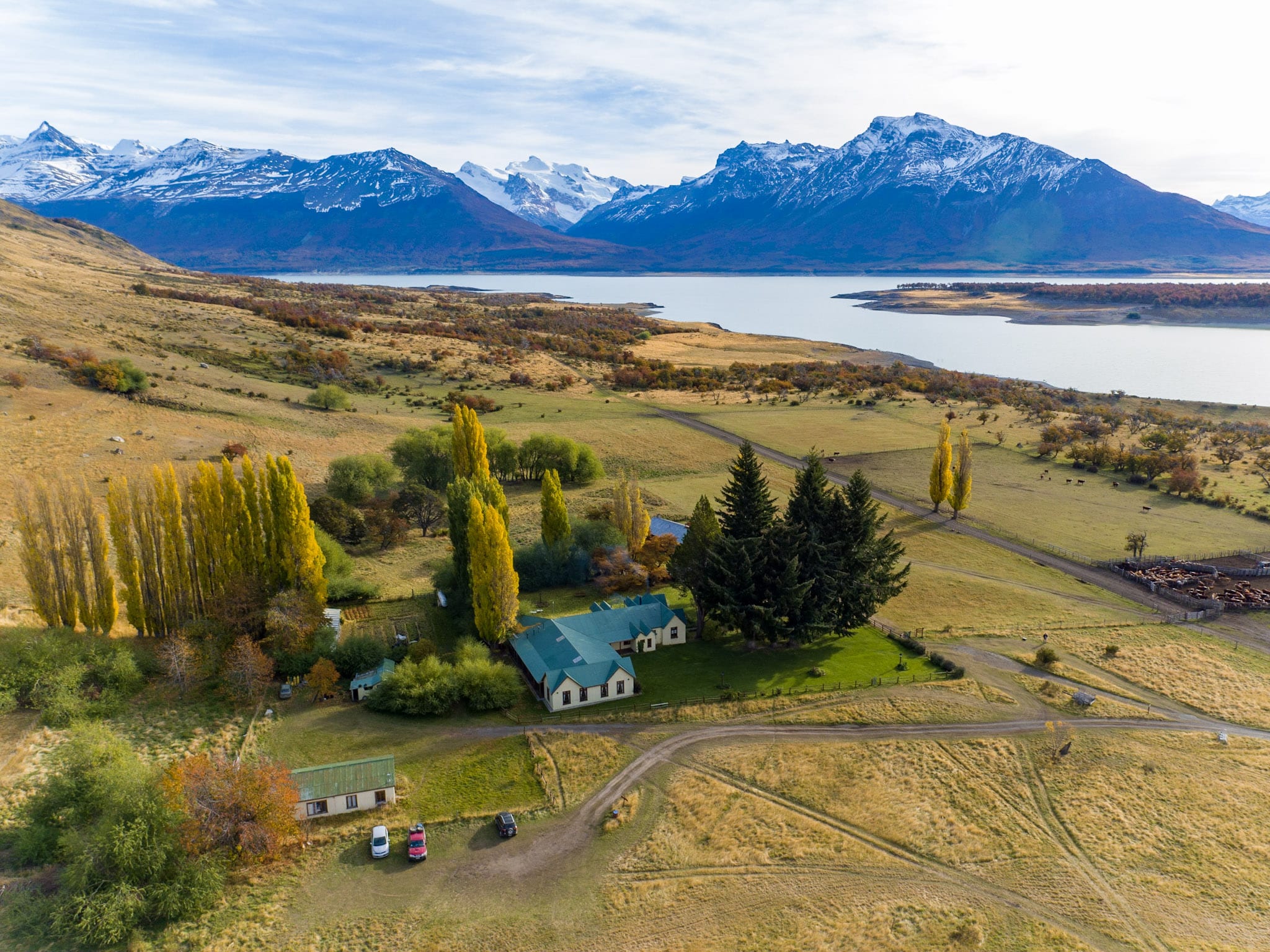 Live an unique experience on the shores of Argentino Lake
Discover one of the most peaceful corners of the world, surrounded by nature in the heart of the deep Patagonia, where you can learn more about our history and the activities we offer. You'll feel right at home!
We offer 10 rooms in our country lodge, where you can immerse yourself in the vastness of Patagonia in one of the most peaceful corners of the world.
"The first rays of sun filter through the mountains and illuminate the ranch. Time stands still… Relaxing has never been so easy"
Choose your own
Patagonian adventure
We offer various options so that you can customize your experience according to your interests and travel plans, including horseback riding programs to Hidden Glaciers, trekking excursions, countryside picnics, and navigations within the National Park.
Experience rural life
at firsthand
Nibepo Aike is the only ranch within Los Glaciares National Park with livestock production, so it is common to see gauchos on horseback, herding cattle and sheep until they disappear over the horizon. Enjoy a countryside picnic with us.
Our ranch is situated within Los Glaciares National Park, on the southern arm of
Argentino Lake.
We preserve the essence of the old Patagonian ranches